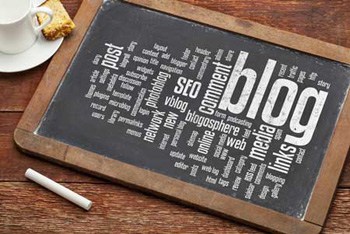 I'm sure you've heard that if you have a blog page, you should blog regularly. This generally means at least once a week if you can. However, this becomes a real challenge for some companies because they can never seem to find the time or topic to write about.
Company blogging as a useful marketing tool has many benefits including increasing organic traffic and search engine rankings just as long as it is used effectively!
Blogs should be informative and educate the user why your product or services are important.
Here are some Dos:
Establish a regular schedule or routine – whether you are creating a blog once a week or once a month, stick to your schedule and remain consistent with publishing your blog.
Create good content – producing fresh content on a regular basis keeps your content new and interesting.
Generate new topics – let your audience tell you what they want to hear and read by paying attention to any comments and suggestions given directly from your readers. Following through with blogging about those specific topics will create loyalty with your audience. Another effective tool is to research "hot topics" that are trending. You can do this by seeing what's trending on social media sites and checking "keywords" in search engines to see what hot topics are trending.
Catch your audience's attention – make your blogs stand out by posting a photo or video along with the post to catch your reader's attention and make your blog fun and interesting.
Engage your audience – engage your audience with interactive blogging which can raise questions and ask for responses from them to comment, or follow your page and posts.
You started a blog to generate leads, build credibility, and show prospects you know your stuff. Those things can and will happen – if you commit to a consistent posting schedule.
Here are some Don'ts:
Don't start blogging, publish a few posts, and then lose steam.
Keep your blog posts up-to-date. When someone visits a business website and notices the last blog post was six months ago, they could get the idea that: 1) the business is shut down, or 2) the business can't be trusted to follow through with its commitments. One of the foundations of credibility is being consistent. A sporadic posting schedule undermines that.
If you don't have the resources to commit to blogging regularly, you might be better off focusing on other traffic strategies. At the very least, don't date your blog posts.
For more tips and suggestions, please contact RWS @ rws-cc.com.