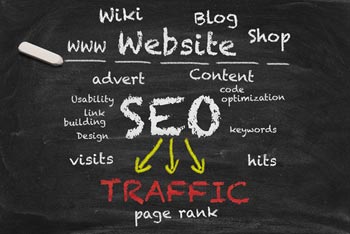 Let's start by going over what SEO (Search Engine Optimization) is and how it works.
When you do an Internet search, the search engines (Google, Bing, Yahoo, etc.) use an index that they have created to help you find what you're looking for. This index was created by the search engines through "crawling" all the websites and looking for information that it can use to build the index.
One of the goals of SEO is to tell the search engine what you want in the index to better help the person searching find your website and information. We do that through the use of "keywords".
The method of using "keywords" has changed a little over last few years. It used to be that you would just put these "keywords" in an area that was simply designated for keywords. But, website owners abused this option by putting hundreds of keywords on their site to be sure they were found for almost anything you searched on. So now, Google completely ignores this area designated for keywords.
There are several ways of getting the "keywords" you want in the search engine index. However, depending on the keywords you use can make a huge difference on whether or not you will show up well for a given search.
Although keywords are an important part of helping you show up for a particular search, they're not a guarantee you'll be on page one of Google.
Like the content of your web pages, keywords can be changed and updated in an effort to position you better in the search engines. If your keywords haven't been reviewed or changed in the last few months and you're not getting the results you want, you should consider having someone with a good understanding of SEO look at your keywords and see if there might be better keywords you should try.
RWS Consulting can help you with this.
You can contact RWS Consulting via email at: rbiese@rws-cc.com or give us a call at: (202) 409-8113.