RESTORE MOTION is a private physical therapy practice focusing on whole body health including the pelvic floor. We were founded to support the philosophy "Excellence in care, excellence in outcomes" and the goal of helping to heal the whole person. From the initial visit and assessment to the completion of treatment, we believe our approach sets us apart.  We use integrated "hands-on" treatment, whole body awareness, and focus on a return to function. We are grateful for our successes and the difference we make in our patients lives.  We strive to give back to our community and to our physical therapy profession.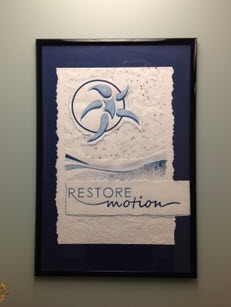 We are pleased to be at the forefront of our profession by teaching manual evaluation and treatment methods at local universities and to colleagues from all over the world. Restore Motion is proud to host and help train the next generation of physical therapists by serving as a Clinical Internship Site for university programs such as George Washington University, Hampton University, University of Maryland at Baltimore and University of Maryland Eastern Shore.
Restoring motion and sustainable strength allows us to return a variety of patients to competition, from world-class athletes in tennis, swimming and soccer to new mothers returning to their routine after giving birth.  Whether your goal is to move more comfortably, reduce headache, maintain continence, reduce pain from a chronic condition or improve performance, contact us to see how we can help you.
Our main location is in North Bethesda, MD with partners in North Virginia and Washington, DC, where we are the official physical therapy provider for The Washington School of Ballet. To learn more about our practice and team, please visit us at www.restoremotion.com. To see the exciting things we are up to and for free health tips, follow us on Instagram and Facebook: @RestoreMotion.